We are Manufacturer, Supplier, Exporter of Ultrasonic Plastic Welding Machines, Ultrasonic PP Box Welding Machines, Ultrasonic Spot Welding Machines, Ultrasonic Hand Held Spot Welding Machine and our setup is situated in Pune, Maharashtra, India.
• Ultraweld 1200 watt / 20 KHZ
• Ultraweld 2000 watt / 20KHZ
• Ultraweld 2600 watt / 15 KHZ
• Ultraweld 4200 watt / 15 KHZ
• Ultra Weld Spot Welding Machine 1200 watt/ 20 KHz
Specifications for Ultrasonic Plastic Welding Machine
• High Efficiency converter
• Rigid frame construction
• Pneumatic speed regulator
• Frequency tuning with reading of "idling" & "welding power" on the instrument.
• Triple time for delay time, welding time & holding time.
• Welding pressure adjustable up to 6 bar
• Palm button/ Foot operated switch operation.
• Microprocessor based controller.
• Weld time, Hold time settable in the steps of 100 milliseconds.
• Digital counter up to 100,000 counts-resettable.
• Digital Bar graph to indicate tuning & energy during the welding cycle.
• Leveling screws provided on the ultrasonic assembly for easy leveling & alignmentof horn face with the work piece.
Specifications of 3000 watt/15 KHz. Machine
Quality reflects not only in our manufactured range but also in our business policies and packaging. We always endeavor to satisfy our clients offering best quality ultrasonic (plastic) welding machines that are engineered to perfection and bear the hallmark of supreme quality. Fabricated from the best grades of raw material our array conforms to the industry standards and are stringently checked by our expert team of quality controllers. They taker initiative in thorough testing of the procured raw material as well as the manufactured ensuring that the final range to be delivered to the market breathes in quality, durability and flawlessness.

Electrical Input: Voltage: 230 +/- 5 V AC single Phase.
• Current: 12 Amps. Max.
• Power 3 KW.

Output:
• Frequency: 15 kHz.
• Power: 3000 watts.
• Operating Frequency: 20 KHz.
• Generator Dimensions: 580*430*150
• Feather Touch screen for parameter settings on the front panel.
• Two line LCD display for parameter reading & setting.
• Generator weight: 17 kg.
• Co-axial Cable length: 3 meters.
Ultrasonic PP Box Welding Machine

Ultrasonic Spot Welding Machine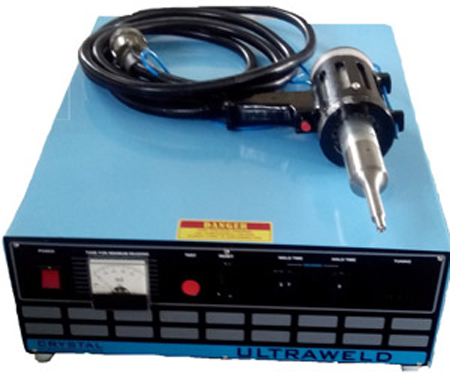 Ultrasonic Hand Held Spot Welding Machine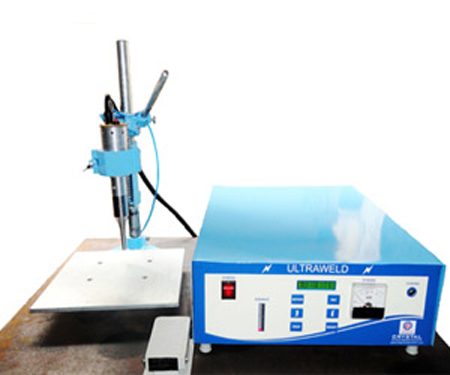 Ultrasonic Plastic Welding Machine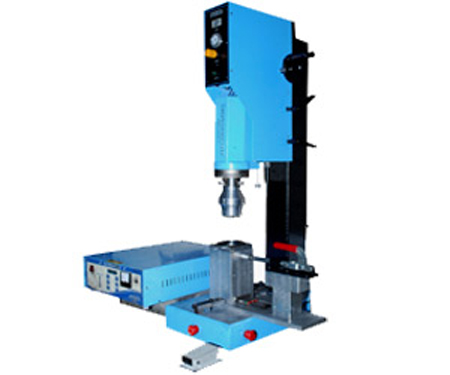 Ultraweld 1200